Baby is in the 70th percentile, I passed my diabetes test (117, yay me!). I have another u/s at 30 weeks, and I start my non stress tests weekly at 32 weeks. If all keeps going well, praying it does, I will have my lil guy on 11/22 at 36 weeks (by there date, 36 weeks 5 days by my date). The mfm feels there is no point in trying to make me go any further then that. I'll get injections for lung development. Figures crossed I make it that far and avoid PE all together. They said my blood flow still looks really good, my blood pressure at the docs office was 128/86 which is higher then it is at home, at home it has been under 110/70 but the docs office always makes me a little nervous. No protein, thank God.
Here are some pictures:
Sticking tongue out and putting finger in mouth.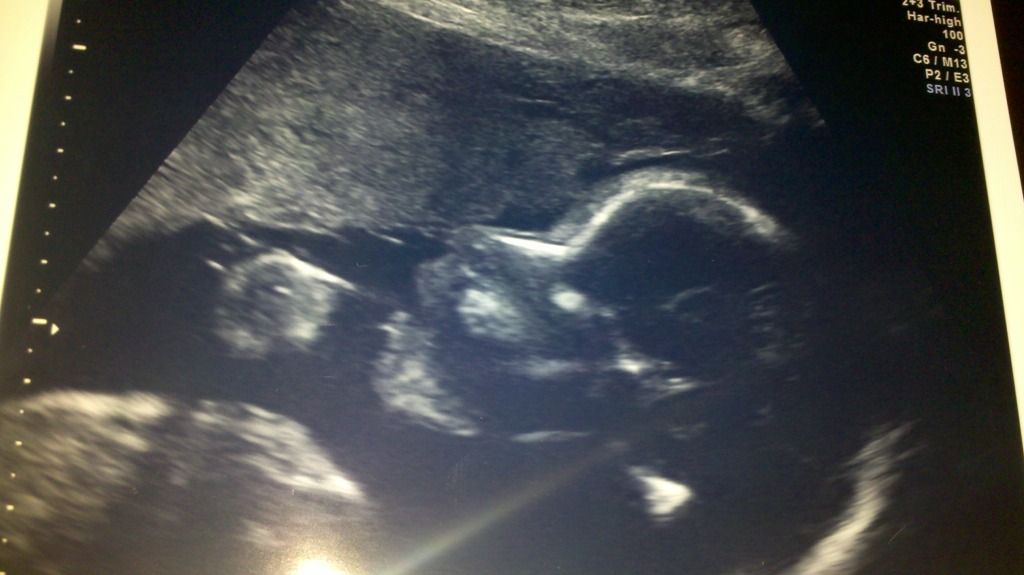 Profile
4d profile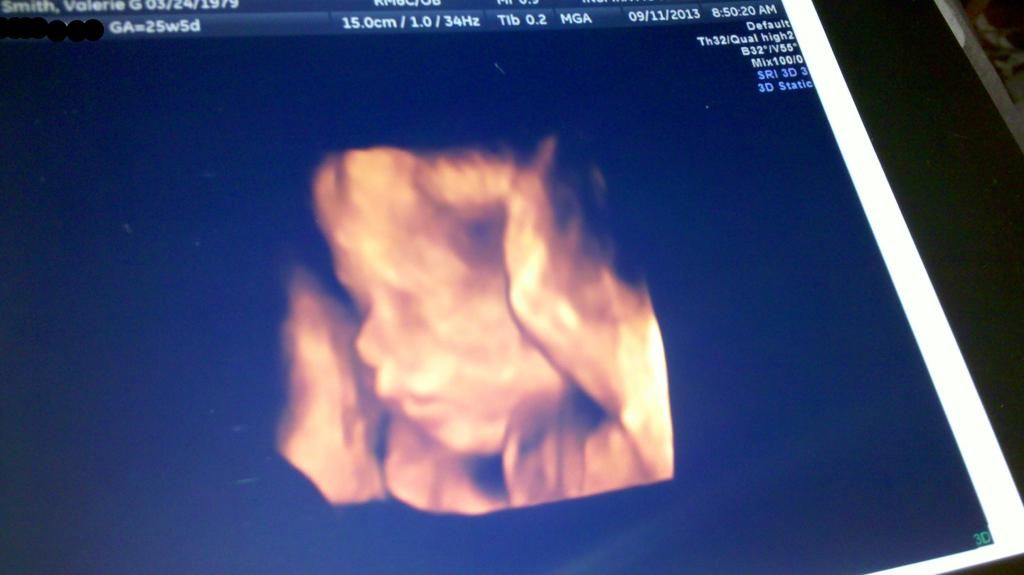 4d face