Registered User
Posts: 75
Joined: Fri May 27, 2011 1:24 am
Whoot Whoot 26 weeks. Has it been that long already?. Seems like you were just POAS. You are in the home stretch now. Keep cooking mama.
DS born 2003- 39 weeks preeclampsia, 6LBS 7oz
DD born 2009-32 weeks preeclampsia, 3LBS 1oz
DD born 2012-38 weeks, PIH, IUGR 5lbs 4oz- no pree
---
Wonderful pictures! And sounds like a great day for a birthday
DS born Dec. 2008 at 38.5w gestation. Mild PE diagnosed 3 hours before he was born
DD born Dec. 2010 at 40w1d. BP was slightly elevated since 37w, and climbed while in labor (started on my own). Severe PE diagnosed hours after DD born.
DD born Sept. 2013 at 38w. Induced (and I had to fight for it!) due to high blood pressure. No protein, but had brisk reflexes and clonus after delivery. Doc gave me a mild preeclampsia diagnosis anyway and said I'm likely to be a chronic hypertensive later in life.
---
yay
I have a thing for "nice" dates, you got a good one
MC 3/2009 and 3/2011
H
(1/1/2010-1/7/2010) - forever loved and missed; severe PE with Hellp; partial placental abruption, classical c-section at 25.6 weeks
M
(Nov. 2012, born at 35.4 weeks) - severe PE
---
Registered User
Posts: 1092
Joined: Sun Dec 15, 637050 6:03 pm
Baby is in the 70th percentile, I passed my diabetes test (117, yay me!). I have another u/s at 30 weeks, and I start my non stress tests weekly at 32 weeks. If all keeps going well, praying it does, I will have my lil guy on 11/22 at 36 weeks (by there date, 36 weeks 5 days by my date). The mfm feels there is no point in trying to make me go any further then that. I'll get injections for lung development. Figures crossed I make it that far and avoid PE all together. They said my blood flow still looks really good, my blood pressure at the docs office was 128/86 which is higher then it is at home, at home it has been under 110/70 but the docs office always makes me a little nervous. No protein, thank God.
Here are some pictures:
Sticking tongue out and putting finger in mouth.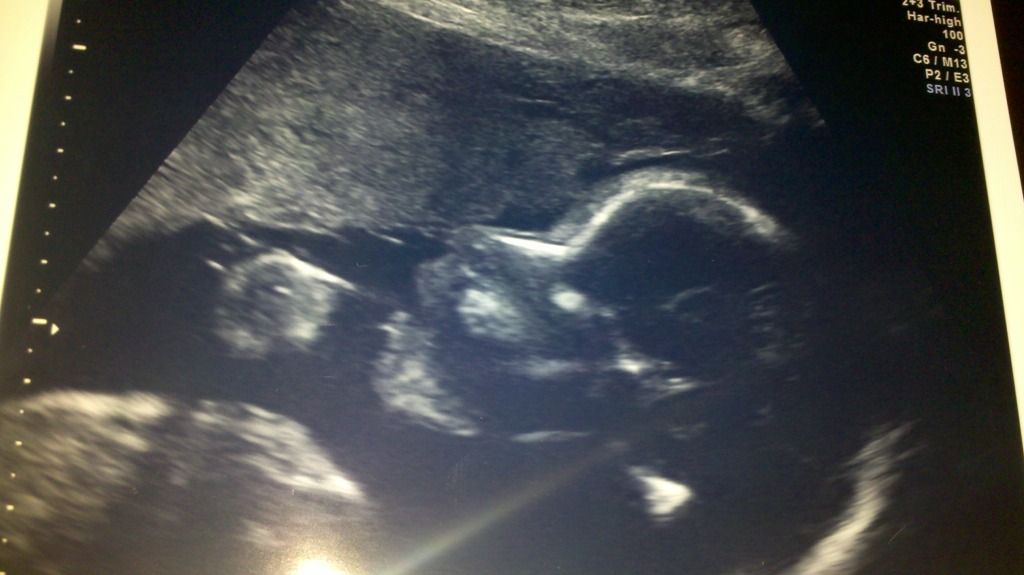 Profile
4d profile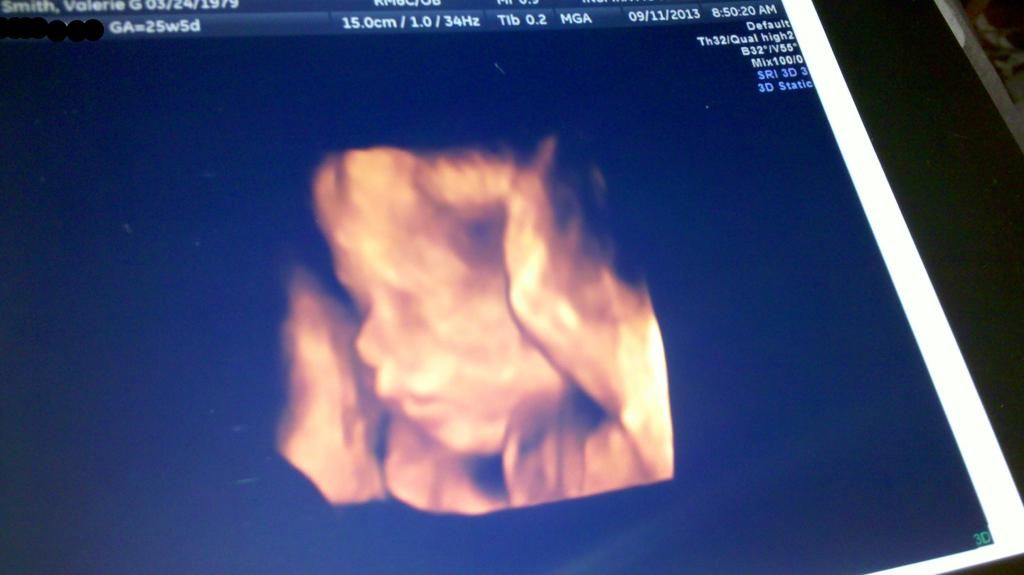 4d face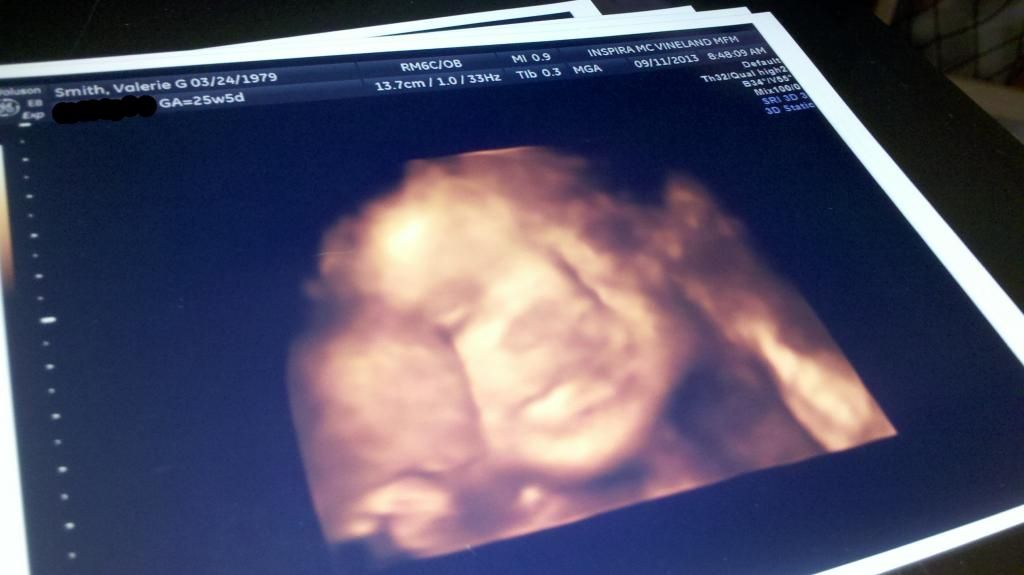 Val (34) & Carlos (32)
Married: April 29th 2011
Veronica Rosina, 11/25/2004-11/27/2004
Born at 26.5 weeks (1 lb 4oz, 14 inches) because of severe preeclampsia (doc says I was on my way to HELLP but not there yet)
Nicholas Robert, 11/22/2013 7 lb 7oz 19.5 inches, born at 36 weeks (due to previous classical c-section) PE FREE!!!!!!
---
---
Users browsing this forum: No registered users and 15 guests