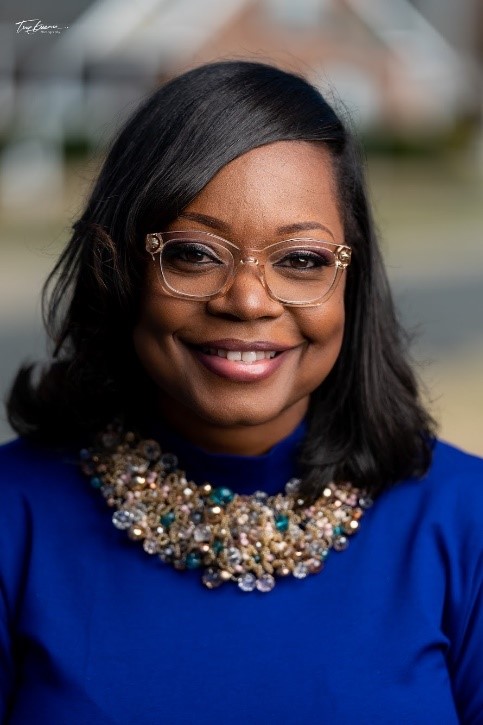 Melbourne, FL – January 16, 2020 – Survivor, advocate, healthcare and leadership executive Kim Smith will chair the 2020 Preeclampsia Foundation Board of Directors. The Preeclampsia Foundation a not for profit patient advocacy organization dedicated to providing patient education and support, improving healthcare practices, and advancing research for preeclampsia and related hypertensive disorders of pregnancy (HDP).
Based in South Carolina, Smith is a graduate of Wake Forest University with a BA in Psychology and Health Policy Administration and holds a master's degree in Health Services Policy Administration from University of South Carolina. She works as a National Manager, Business Development Operations and Transitions, for Tenet Healthcare and is founder/CEO of the Positivity Academy, a leadership consulting firm.
Kim Smith learned of preeclampsia and HELLP syndrome, its most severe form, when she was expecting her first child, a daughter. HELLP syndrome took her daughter's life and left Kim fighting for her own.
Using her personal experience and her expertise as a leader, she set out to reach other families. Smith has served as a member of the Preeclampsia Foundation's board of directors, and with her husband Terrell co-chaired the Columbia South Carolina Promise Walk for Preeclampsia.
She is especially passionate about the Foundation's goal to better understand the greater incidence of and worse outcomes from preeclampsia and related HDPs, particularly among black and Native American women, and then to create an action plan to address those disparities.
"I want to be able to both answer and address the question I often receive – Why are black babies and mothers in America more likely to die than those of other races?" says Smith. In addition to her board responsibilities, Smith has convened a national task force to advise the foundation on this issue.
"As a survivor and a proven leader Kim Smith is exceptionally qualified to chair the Foundation," says CEO Eleni Tsigas. "As a member of the board she helped set the agenda for our efforts and through her leadership will assure we accomplish them. She is a remarkable person who gets things done."
Tsigas goes on to say that the state of "maternal health in the U.S. has captured the attention of media, elected officials, and health care providers. The U.S. ranks 47th worldwide and is the only industrialized nation with a rising maternal mortality rate, of which preeclampsia and HDPs figure prominently. As we enter our 20th year of operation, we know we are making a difference, yet we would much rather work ourselves out of a job".
To learn about the signs and symptoms of preeclampsia visit https://www.preeclampsia.org/signs-and-symptoms